About CEF of Fargo-Moorhead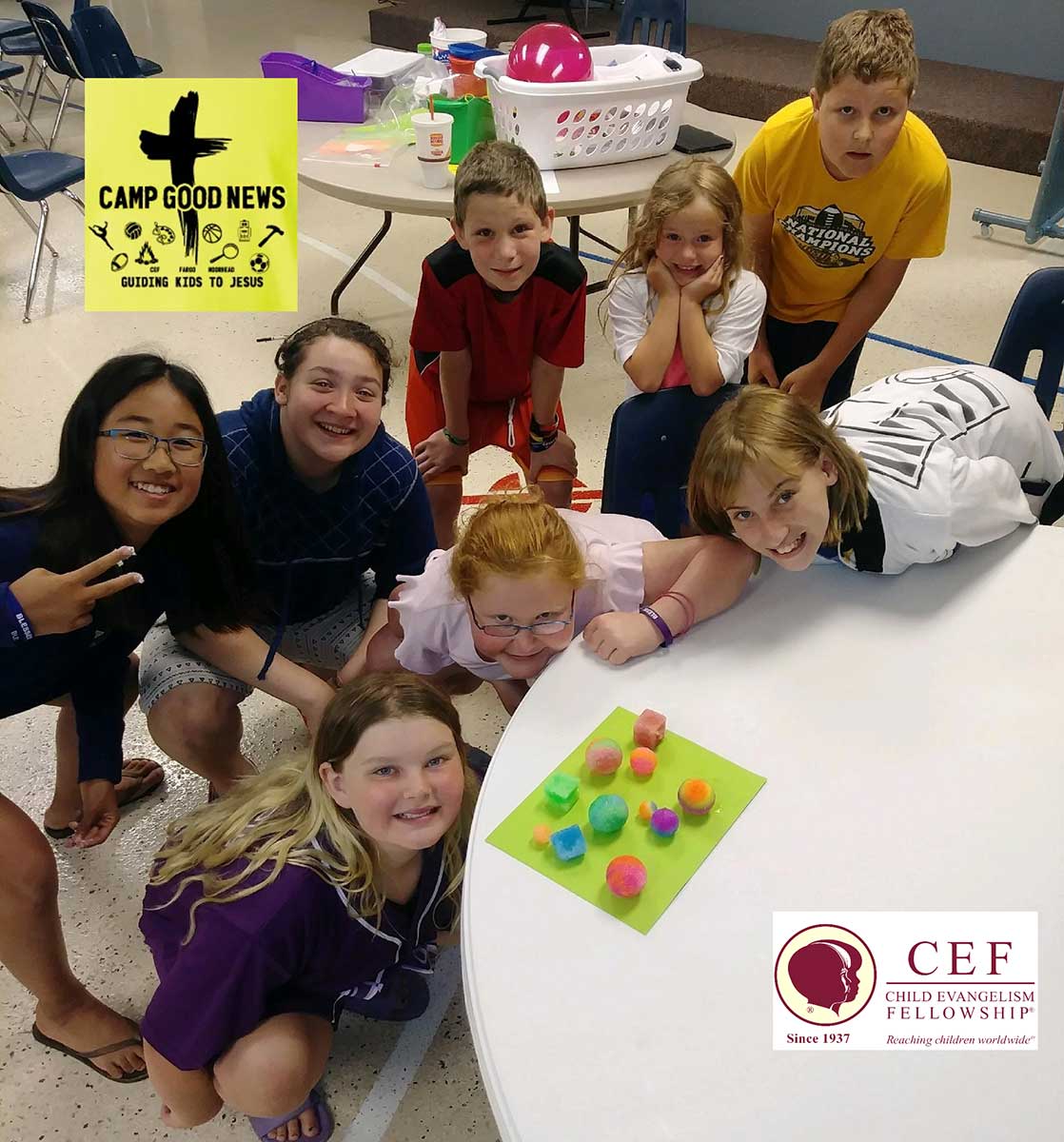 Who are we? Get to know us
CEF of Fargo/Moorhead is local chapter of Child Evangelism Fellowship that guides kids to Jesus through our Good News Club program during the school year and our Camp Good News program in the Fargo, Moorhead, Dilworth, and West Fargo areas.
Our Purpose
Child Evangelism Fellowship®(CEF) exists to evangelize children with the gospel of the Lord Jesus Christ and establish them in a local church and the Word of God for Christian growth.
Our Mission
To evangelize and disciple children by using Good News Clubs during the school year as well as Camp Good News on the Go (formerly 5-Day Clubs) and Camp Good News – day camp ministry during the summer. To provide teacher training to adults and teens that help communicate the basic truths of the Bible in a way that children can understand.
Our Doctrine
We hold to the historic, orthodox, evangelical doctrines of the Christian church. A few of the core beliefs that motivate our work include the following:
Children are in need of and capable of receiving the Lord Jesus Christ as their Savior.
By God's grace, we receive Jesus Christ through faith alone
Our local committee oversees the ministry here in the F-M area.
We are so thankful for our local committee who helps us guide our staff and oversees our local chapter by making key decisions and ensuring financial accountability and stability.