Good News Chronicle
The bi-monthly newsletter from Child Evangelism Fellowship® of Fargo/Moorhead - April/May 2023
"How lovely are the feet of those who bring Good News." – Romans 10:15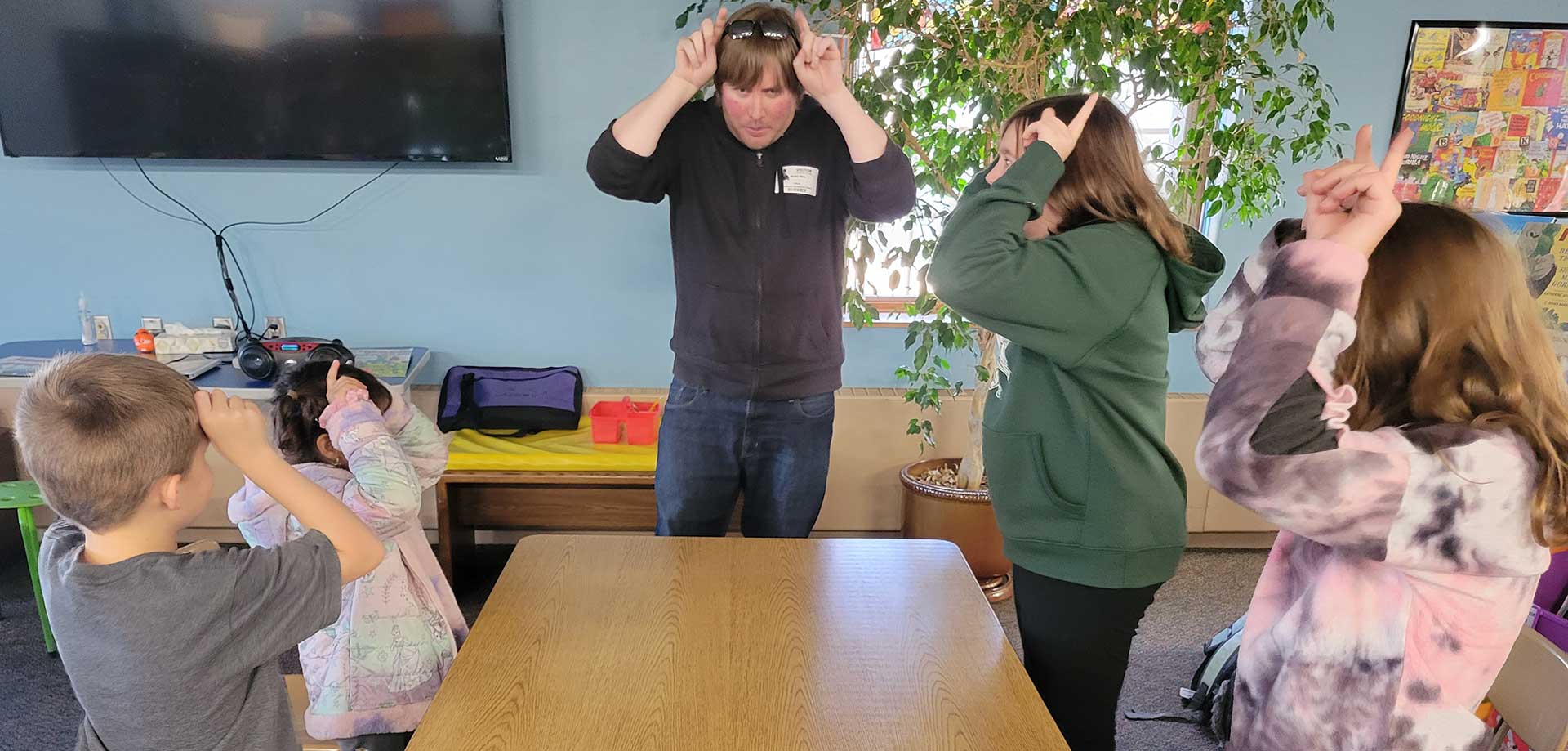 "We have one little girl at this club and she has mentioned multiple times how her siblings don't believe in Jesus. I have seen her pay such good attention and ask really good questions and show that she is learning a lot. We talked about missionaries and she was saying how she could tell her family about Jesus." – Olivia Inion
"Another 2 kids will join tomorrow! Praise for word of mouth; it's spreading through the school…One first grader who came just last week is so pumped for tomorrow; he's been waiting since Monday!" – Marcia Becker
Jesus God Who Cares—Good News Club Report
Each year our Good News Club program opens the year with a theme around the stories that we are teaching.  This year clubs taught "Jesus, God Who Cares."   The five stories focused on the mercy and compassion that Jesus had for people.  Whether it was the story of the Samaritan woman or Blind Bartimaeus, each story took the time to focus in on how Jesus showed his compassion for each person's hurts and to share the truth that He had come to save those who are lost.  The series of lessons also taught the children the reason behind how the Bible's most recognized verse, John 3:16, came about, by telling the story of Nicodemus, the Pharisee who came at night seeking to know what he must do to inherit eternal life. 
We are grateful once again for the opportunity to share the gospel with kids at school.  Here are some thoughts from GNC leaders on the impact that these stories had on the kids:
"Thanks for 10 kids that responded to the Gospel in December." – Ruth Irish
Are you noticing kids in your neighborhood who need to hear about Jesus? Are you longing for a way to share Jesus with them? Host a session of Camp Good News on the Go (Go Camp). These two-hour time slots will be filled with large group games, dynamic Bible stories, memory verses, and missionary stories. You invite the kids and provide a snack. CEF will do the rest.
The theme for this summer is "Jesus: My Savior, My Friend." The stories will focus on Jesus' compassion and love for everyone.
We have morning and afternoon times for June 19-23, June 26-30, July 17-21, July 24-28, and July 31-Aug 4. Call Shari at 701-318-0458 or email shari@ceffm.org to book your time.

Olivia Inion Steps Down/Summer Staff Needed
We have been blessed to have Olivia with us as Ministries Coordinator for the past few months. Unfortunately, her husband took a new job in a different state, so she has stepped down as Ministries Coordinator. We are grateful for her time here and wish her God's best in her new endeavors.
Because of her leaving, CEF of F-M is looking for Christ followers to join our team to make an eternal difference in the lives of the children around us. See the opportunities below:
Ministries Coordinator
CEF of F-M is seeking the next individual to join our team as our ministries coordinator. We are looking for a passionate Christ follower to work with children and teens.
MC main responsibilities include, during the school year, teaching and coordinating Good News Clubs, an after-school Bible program for kids, and during the summer, working as program director guiding staff, and leading the Camp Good News program. Position is half-time with the potential of moving to full-time. Great position for stay-at-home parents or college students. If interested, please send inquiry to: doug@ceffm.org
Camp Good News Staff
In addition to searching for our next ministries coordinator, we are looking for teens/college students/adults to work with our children in our camps this summer. All positions are paid with some support raising required. We are especially looking for staff members who are 18 years or older that can serve in leadership positions.
Counselor in Training (CIT)
To help assist our main staff, we started a volunteer CIT program to train teens who are 12-14 years old. We are looking for a few CITs to join our team this summer.
All applicants for Camp CIT and Staff can apply at: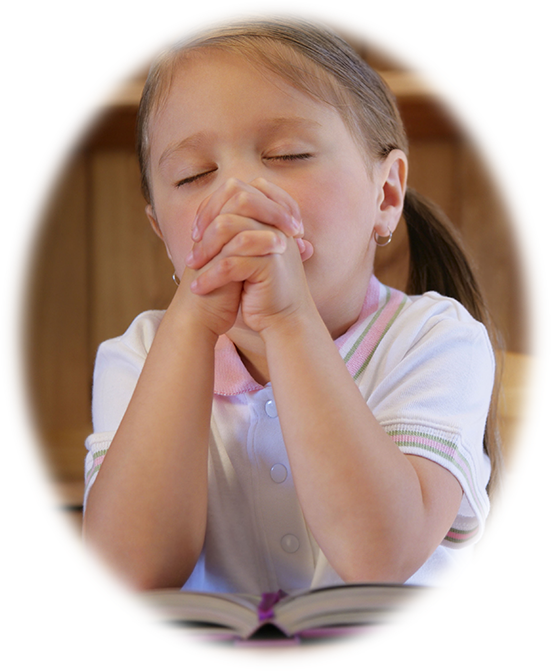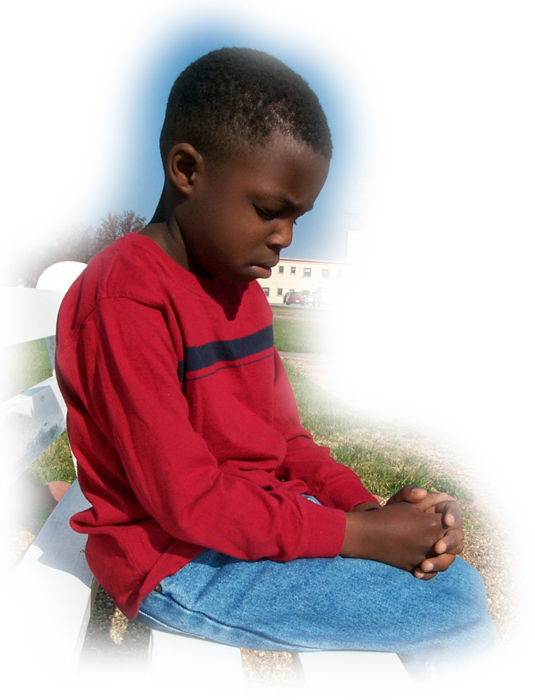 1-Pray that God will bless Metropolitan Baptist Church for hosting Camp Good News.
2-Pray that God will provide all the staff needed and that they would have a passion for kids.
3-Pray for the kids who will come to camp to get to know Jesus in a real, personal way.
4-Praise God for all the churches who are spreading the word about Camp Good News.
5-Pray that many kids who attended GNCs will come to camp so that we can continue to build relationships with them.
6-Pray that God will provide everything we need to run an effective, fun, and safe camp.
7-Pray for the kids who will come to Camp Good News on the Go to hear about Jesus as their Savior.
8-Pray God would open many daycares to want to host a Go Camp.
9-Praise God for providing hosts who want to open their homes and invite kids to Go Camps.
10-Pray that God would be drawing kids to Himself and opening their hearts to His Truth.
11-Praise God for the finances that He has provided for summer ministry.
12-Pray for the staff to have joy and excitement as they lead at camp this summer.
13-Pray that God would provide volunteers to help in areas of need this summer.
14-Pray that God would give us wisdom and bless our finances this summer.
15-Pray that God would use us in a mighty way to make Him known in our community.
16-Pray that God would bless our summer staff as they serve faithfully this summer.
17- Praise God for all the volunteers who serve our ministry so faithfully.
18-Pray that we would be open to God's direction for our ministry.
19- Pray that many teens would be obedient and answer God's call on their lives to serve this summer.
20- Praise God for the ability to meet in public places & worship Him.
21- Pray that summer staff's families would support their desire to serve God.
22-Pray that God would protect and bless the summer staff.
23-Pray God would give the summer staff a passion for leading kids to Him.
24-Praise God for committee member Karen and her faithful service.
25-Praise God for committee member Tyler and his faithful service.
26-Praise God for committee member Joe and his faithful service.
27-Praise God for committee member Jay and his faithful service.
28-Pray that God would bring more people who would have a passion to serve on our local committee.
29-Praise that God would provide a program director for camp this summer.
30-Praise God for all the coaches who are volunteering their time to serve this summer at camp.
1-Pray for CEF chapters around the country to be drawing kids to Jesus.
2-Pray for the staff at the state office to have wisdom and to hear from God.
3-Pray for the CEF Chapters in North Dakota to make a difference in the state.
4- Pray that God will be glorified through our summer programs.
5- Praise God for providing for our needs for the summer.
6-Pray that kids will want to invite their friends to come with them to camp.
7- Pray for the summer staff to shine for Jesus in all that they do.
8-Pray for Director, Doug, to have clear vision and energy for the summer.
9-Pray for the volunteers who will help at camp this summer.
10-Pray for safety for everyone throughout the summer in all our activities.
11-Pray for Director of Advancement, Shari, to have wisdom and clear vision.
12-Praise God for teens that want to spend their summer teaching kids about Him.
13-Pray for the summer staff at training as they learn how to tell kids about Jesus.
14-Pray that we would have a great relationship with Metro Baptist Church as they host Camp Good News.
15-Pray that we would have a great week at Camp Joy for our overnight camp week.
16- Pray for many kids to experience Jesus as they get away from distractions and experience Him at overnight camp.
17-Pray for safety at camp this summer.
18-Ask God to speak clearly through us.
19-Pray for many kids who came to Good News Clubs to come to one of our summer programs, so we might keep in touch with them.
20-Thank God for His many blessings in our lives.
21-Pray that God will raise up many hosts who have a heart to reach their neighborhood.
22-Pray that we will have sensitivity as we minister to other cultures.
23-Praise God for the kids that will come to know Him this summer.
24-Pray for the staff who will lead Go Camps this summer.
25- Pray that our committee members will have wisdom and direction.
26- Ask God to bless committee member, Tyler.
27- Ask God to bless committee member, Karen.
28- Ask God to bless committee member, Jay.
29- Ask God to bless committee member, Joe.
30-Pray that God will provide the people we need for summer ministry programs.
31- Pray that the kids will remember Jesus' love for them.